Lincoln Financial Foundation awards Nebraska Children's Home Society $10,000 for Early Childhood Education Program
May 28, 2021 |
2 min read
OMAHA, Neb. (May 26, 2021) – Nebraska Children's Home Society (NCHS) is pleased to announce a grant award of $10,000 from Lincoln Financial Foundation for its Early Childhood Education Program.
"We are grateful to Lincoln Financial Foundation for their generosity and support," CEO Lana Temple-Plotz said. "This grant makes it possible to provide early childhood education scholarships within the North Omaha community to children in need of care."
The NCHS Early Childhood Education Center is a pre-kindergarten readiness program for young children from birth to five years of age who receive education in a safe, nurturing, and learning environment. The Center is equipped to assist children through developmentally appropriate practices in preparation for school.
"Our experienced and passionate teachers work with each child by providing hands-on exploration and experimentation through developmentally appropriate materials," Temple-Plotz said.
The Lincoln Financial Foundation is the philanthropic arm of the Lincoln Financial Group. The Lincoln Financial Foundation focuses on building stronger communities through nonprofit partnerships in financial wellness, education, and human services, with the long-term goal of helping people build secure financial futures for themselves and their families. In 2020, Lincoln Financial Foundation donated approximately $10 million to philanthropic endeavors that empower and improve countless lives in the community.
Lincoln Financial Foundation works with nonprofit organizations that adhere to best practices and point to proven outcomes, looking for partners who assess their programs for effectiveness and efficiency. Focus areas including Human Services, Education, and Financial Wellness. All areas of focus align with NCHS's family support services.
About Nebraska Children's Home Society
Nebraska Children's Home Society is a nonprofit organization, established in 1893, that serves
children and families throughout Nebraska. The organization puts "children first," meaning that services are child-centered, focusing on the child's best interests. Through three core services, Adoption, Foster Care, and Family Support, NCHS strives towards its vision of "a safe and loving family for every child."
NCHS serves families throughout Nebraska through office locations in Grand Island, Lincoln, Norfolk, North Platte, Omaha and Scottsbluff.
NCHS is accredited by the Council on Accreditation, a Better Business Bureau (BBB) Accredited Charity. NCHS is a Nonprofit Association of the Midlands – Guidelines and Principles Best Practices Partner and is a GuideStar Gold Level Participant.
Learn more at www.nchs.org
###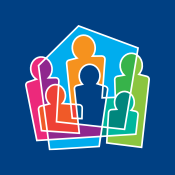 NCHS Team
The NCHS team is committed to helping children, parents, grandparents, and families create a safe and loving home. To the NCHS Team, children always come first. By providing support to families and parents, NCHS works to ensure children have access to the care, love, and development opportunities they need to be successful adults.
Related Blogs
Stand For Children's Day
June 1st is Stand For Children Day, an important observation serving to raise awareness about the...
Read More +
A Brand New Website and Name for NCHS
Back when NCHS was founded in 1893, we set out to put children first by providing access to...
Read More +
Transforming Lives With Your Support
Your support helped Amelia and her baby escape.
Read More +
Get in Contact
888.315.7347
4939 South 118th Street
Omaha, NE 68137
Helpful Links