Evelyn Prem Awarded Morris Scholarship
June 30, 2022 |
3 min read
Congratulations to Evelyn Prem, who was awarded the 2022 Dr. M. Rosalind Morris Scholarship by NCHS.
The scholarship is funded through the generosity of M. Rosalind Morris, who began the scholarship in 2014 because of her strong belief in both education and the work of NCHS. Dr. Morris was a professor at the University of Nebraska-Lincoln from 1947-1990. She was a pioneer in agricultural science and internationally recognized for her work in wheat genetics. Sadly, Dr. Morris was not able to participate in the 2022 scholarship process as she passed away in March, right before her 102nd birthday.
The scholarship is given to two high school seniors who were adopted through NCHS. Recipients must be attending postsecondary institutions in Nebraska, with preference to students majoring in the education, social work, or science fields. The last scholarships will be awarded in 2023, in conjunction with NCHS' 130th anniversary celebration.
Below is the essay that Evelyn submitted to the scholarship committee. Applicants were asked to answer the questions, "How has NCHS and your adoption experience made a difference in your life? What does 'family' mean to you? How do you plan to use your educational experience and training to affect the lives of others? How would this scholarship impact you personally and in your future education?"
—---
"As an adopted kid how my life turned out was up to chance. Growing up I often thought of the 'what if's'. What if I was raised by my biological mom, or dad, or what if I was raised by another family? My biological mom could've chosen any family and changed the whole course of my life. The choice she had to make was not a small decision. However, the Children's Home made the process so much easier for everyone involved. The people who work there truly work for the wellbeing of the child and for the dignity and peace of mind of the biological parents. If it weren't for NCHS I would not have the remarkable family and community that I have today.
When I was little, family was all I knew. Then, around the age of five or six I was introduced to a whole new world called school. I didn't understand it. All I knew was that it meant they were taking me from my mom, and I did not like that one bit. Kindergarten was full of overwhelming new faces, overstimulating colors and sounds, but mostly fear. This was the first time, of many, that I felt fear of the unknown. Little did I know that that the rest of my life would be full of the unknown. The next several years I would experience mean girls, the panic of forgetting to do an assignment, and the anxiety of presenting in front of the class. All this to say growing up is just about the most rocky adventure in existence.
Through all these new experiences I needed a stability in my life. Which is exactly what my family is to me. When asked, 'What does family mean to you?' that was my first answer; stability. Throughout my high school years, I have had so many unstable relationships. I lost a few friends, some partners, and I've felt so alone. However, I will never have to worry about my family not being there for me. We have been through it all and they still have unconditional love for me.
If you couldn't tell already, school was a rough time for me. So, I bet you would be slightly surprised to hear that I plan to go into education as a career. But, it is because of the experience that I had that makes me want to teach. I know I am not the only student that has anxiety around school. Not even close. I want to be a safe space for the students I teach, just like my teachers were for me. It has always been helpful to have teachers who understand the struggle of anxiety.
Even through this struggle I was still able to enjoy my education and find my passion. I found an intense fascination of world religions. I realized that I could talk about it for hours and feel nothing but content. My dream in life is to share my passion with others, and hopefully inspire someone. I owe this passion of mine all the way back to NCHS, because without the support of the family I have and the education I was given I wouldn't be who I am today."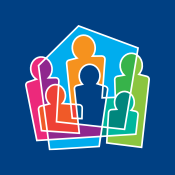 NCHS Team
The NCHS team is committed to helping children, parents, grandparents, and families create a safe and loving home. To the NCHS Team, children always come first. By providing support to families and parents, NCHS works to ensure children have access to the care, love, and development opportunities they need to be successful adults.
Get in Contact
888.315.7347
4939 South 118th Street
Omaha, NE 68137
Helpful Links